Board of Directors
Steve Purello, Chairman, Volunteer Pilot (Windermere, FL)
Mr. Purello is currently the Chief Executive Officer, and volunteer pilot since 1996 with Angel Flight Northeast and Mercy Flight Southeast; flying as many as 25 missions in a year. Steve has won two significant awards for his volunteer flying career; Healthcare Heroes and an Endeavor Award.
Prior to TTOTF, LLC, Mr. Purello held the position of President and Chief Executive Officer of Workstream (NASDAQ:WSTM, OTCBB:WSTM). Prior to Workstream, Mr. Purello has held the roles of Executive/Manager/Owner several businesses and is the President of First Class Aerospace, and aviation interior refurbishment company.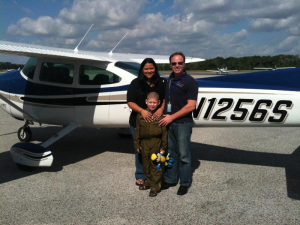 Steve King, Vice-Chairman, Volunteer Pilot (Sarasota, FL)
Mark Spurling, Secretary, Volunteer Pilot (Florence, SC)
Alan Hoffberg, Treasurer, Volunteer Pilot (Longwood, FL)
Andrew Howell, Board Member (Winter Park, FL)
Broadus "Bo" Bowman, Board member, Former Volunteer pilot
Johnny Pineyro, Board Member, Volunteer Pilot (Celebration, FL)
Bill Shivers, Board Member, Volunteer Pilot (Tierra Verde, FL)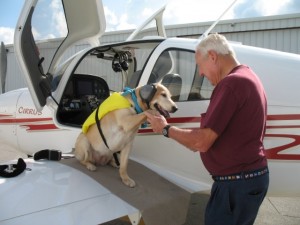 Bruce Brown, Board Member (Leesburg, FL)
Mr. Brown has been in the computer/data processing field for over 30 years.  He has supported both small and large companies with application design, training, marketing, sales and document preparation, and has over 100,000 hours in his various speaking and training assignments.  He has supported customers all of the USA, and in Canada, Singapore, Germany, Japan, Taiwan and Malaysia.
He received his Bachelor's degree from UCF, and his Master's Degree from the University of Phoenix—Wayne, PA campus.  As President of Business Communication Associates, LLC, a company which develops special applications and web sites for both commercial and non-profit customers.
Currently living in Leesburg, FL, Mr. Brown is a member of the Leesburg Area Chamber of Commerce (LACC), and has volunteered much of his time to LACC, the Leesburg Art center, the Leesburg Partnership, and most recently with Mercy Flight Southeast (MFSE).
As a volunteer with MFSE, Mr. Brown has raised thousands of dollars for the organization by chairing the annual golf tournament since 2010.  In 2011 he created a new Texas Hold'em Poker mini-tour that will conclude this year with a championship event.  The foundation of this min-tour will establish a series of events that hopefully will become a series of eagerly anticipated tournaments for Texas Hold'em participants all over Central and South Florida, and at the same time, benefit MFSE as a healthy addition to its annual fundraising goals.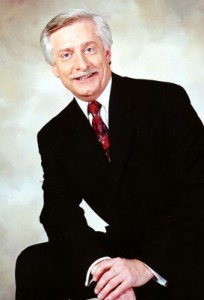 To contact us, click here.